FRIDAY, NOVEMBER 17, 2017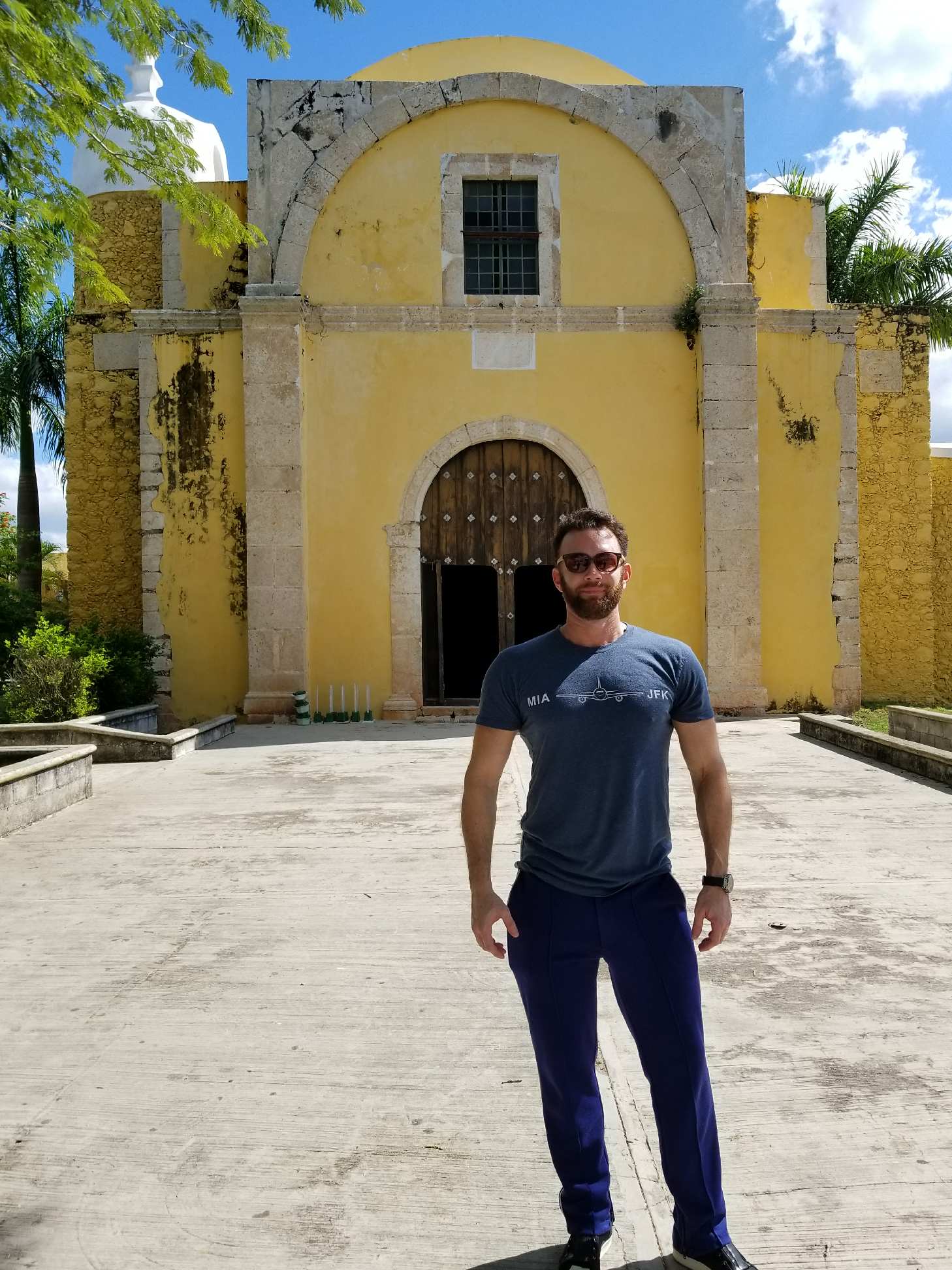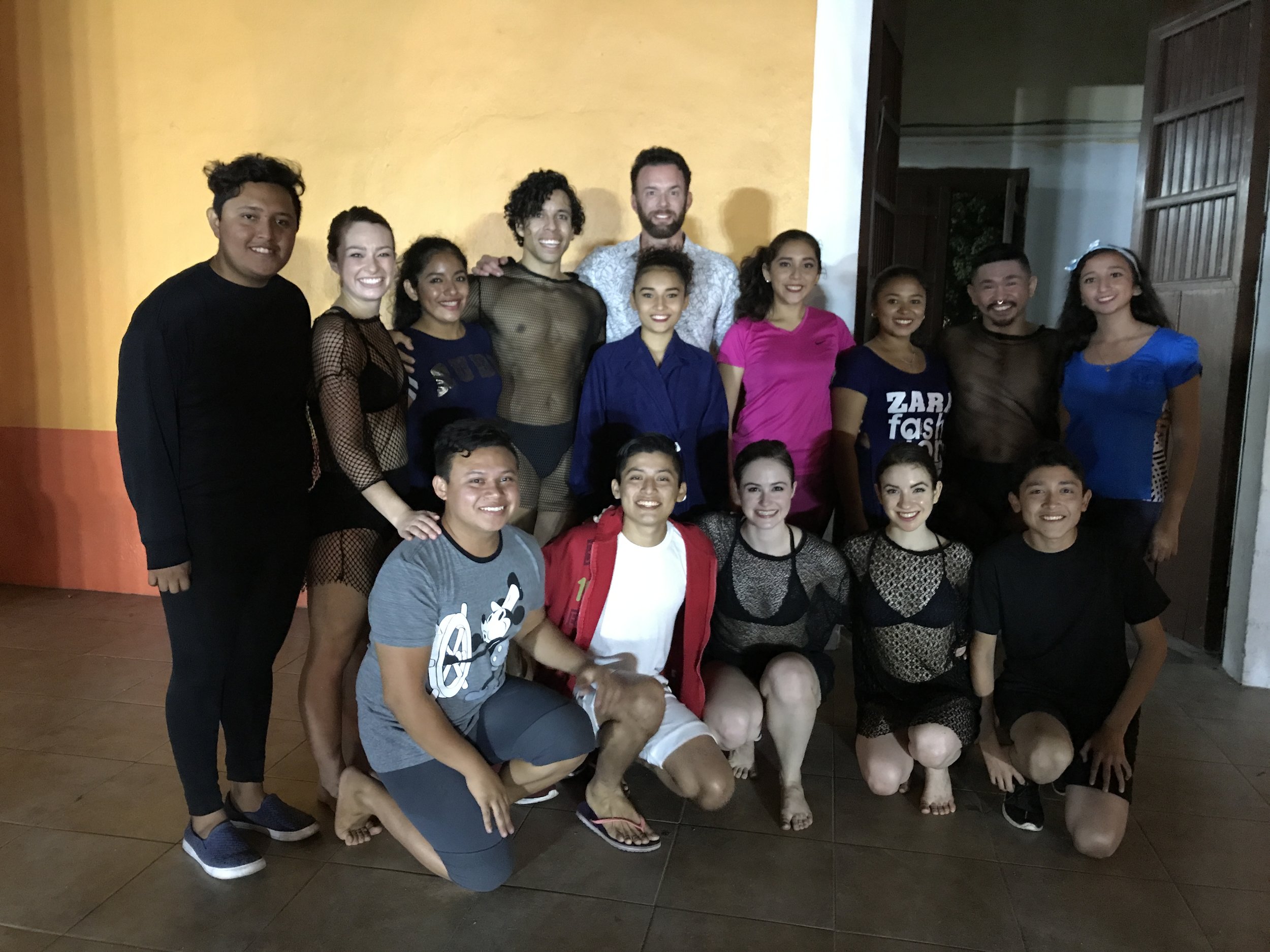 8:30 AM
As usual, the day begins with a wonderful company breakfast in the hotel restaurant. It's buffet style complete with local cuisine nothing like what Americans would traditionally serve for breakfast. The food is rich and savory. We all sit around the table and share stories about our lives and experiences. It's a good feeling to see the company so happy and present. I have to say, so far, everything has been going really smoothly. I'm grateful and owe much thanks to my rehearsal director and logistics genius Nicole Baker. She has helped me tremendously organize our days and assists me with everything. On past tours it was very stressful at times with no assistance as I have always had to bear the brunt of keeping the company on schedule and organizing everything. She's been a huge help assisting me and the company. On this tour I couldn't be happier!
9:30 AM
Our driver from Chochola - who happens to be the private chauffeur for the President of Chochola - picks us up at our hotel. Merida is about an hour away from Chocola, but the drive goes by quick as I try to do my best to communicate with him in the front seat. Pedro, who is 100% Mayan, speaks fluent Spanish as well as the traditional Mayan dialect. It's great to connect with the locals who seem fascinated by our presence. They most likely never see Americans from New York City in such a rural town in the Yucatan.
We have a long day of dancing ahead! Once we arrive in Chochola, we head straight to Casa de Cultura to have a long company warm up. Everyone is still very sore from the previous day so it's important to have the time to properly stretch our bodies. We finish with warm ups and jump straight into a run of the show. The dancers look great and we're all pumped to perform.
1:00 PM
We walk back to City Hall for our lunch. Our friends in the Municipality are so gracious and they've made us a local carne asada specialty cuisine. The food tastes extra savory from the local spices and sauce they use to marinate the food in.
3:00 PM
All of the kids come back to the studio for us to rehearse the dance for the evening's performance. They're so eager to practice what they had learned. After just an hour of cleaning all of the movements the dance is ready to perform!
6:00 PM
The open air stage is set up in front of the Palacio Municipal and it's wonderful to see how fast and efficient the local crew is at setting everything up. We have a very quick but efficient technical rehearsal. Last year, it poured rain for an hour before the show but the weather is absolutely perfect for an open air concert this year. The locals start filling up the seats AN HOUR before the show was supposed to start! The energy is buzzing and we can't be more ready.
8:00 PM
Showtime! In Mexico, they have a tradition known as "3 calls" before the show begins to rev the audience up in anticipation of the presentation. Cristobal Ocana, producer of the festival, speaks to the audience three times, about five minutes, each, and then presents a video about his company. The show goes on without a hitch and the audience seem to adore us. The people of Chochola seemed in awe of what we presented. They only ever see their traditional folkloric dance so for them our work must seem from another planet. The show ends and they begin asking for tons of photos and autographs. It's a very special evening.
After we wrap up, we head back to Merida for a quick dinner and straight to bed! It was a long day and the weekend brings even more dancing and performing!