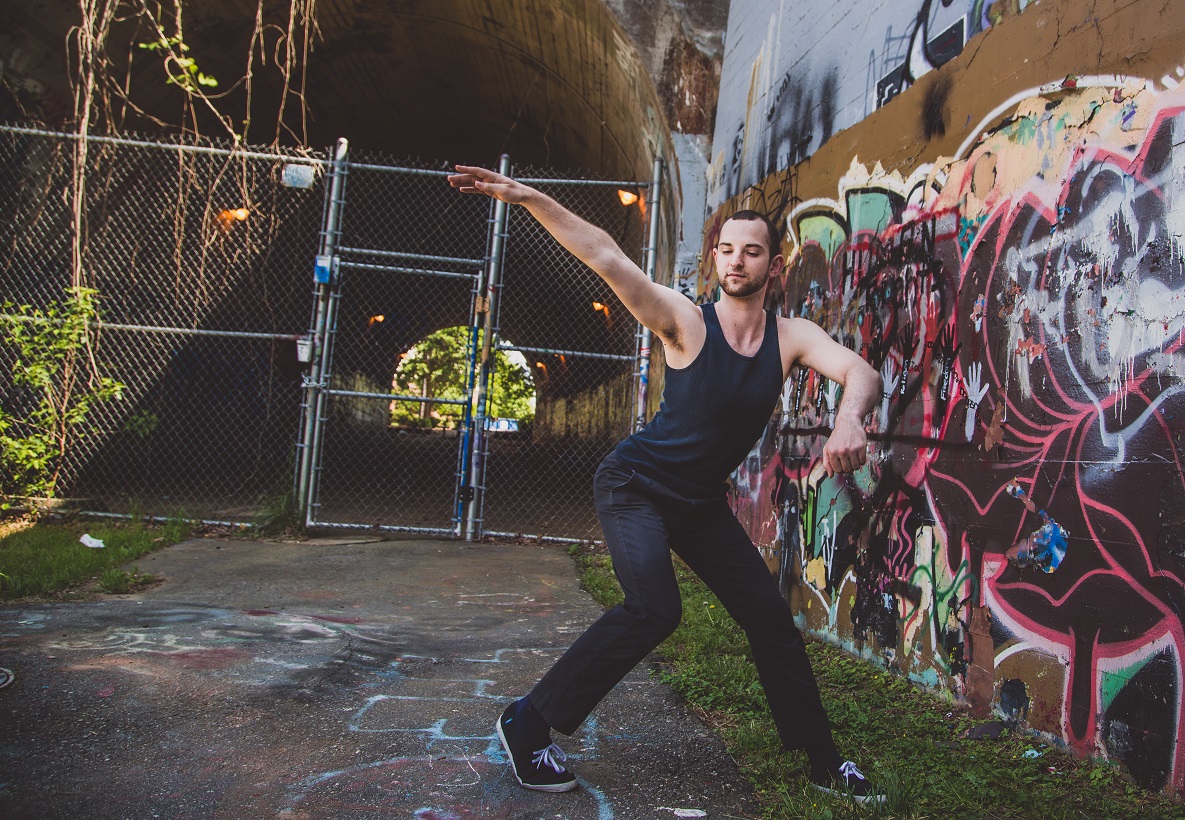 When did you start dancing?

I started dancing at six years old as a competitive Irish Step dancer.

When did you join Eryc Taylor Dance?

I joined Eryc Taylor dance in February 2016.

What other companies have you worked with and where have you toured?

I have worked with Winston-Salem Festival Ballet, Greenville Civic Ballet, and Daniel Gwirtzman Dance Company. I have toured to Chapel Hill, NC to perform in Carolina Performing Arts' "The Rite of Spring at 100" festival, and I have also toured to Washington, DC to perform at the John F. Kennedy Center.

What destinations would you love to tour to?

I have never been to Scotland or Ireland and would love the chance to perform there.

Describe your style of dance and the choreographers that have impacted the most.

Two choreographers whose work I really admire are Shen Wei and Paul Taylor (the "other" Taylor), and I would describe my dancing as a combination of Paul Taylor's technical quirk and Shen Wei's concentrated flow. One other choreographer who has impacted me is my mentor Kimberly Bartosik, whose influence has been invaluable to my development as a young writer and choreographer.

What public figure has had the biggest influence on you and why?

Susan Jaffe, the dean of my alma mater, UNC School of the Arts, has had a big influence on me. Not only is she beautiful to watch, but she has given me many corrections in Ballet class that I still live by years later. The articulation in her choreography and her speech has inspired me to strive for my best in both. Not least of all, Ms. Jaffe helped me land my first professional choreographic commission outside of school, and even came to performance. I will never forget that.

Do you have a quote or mantra that you live by?

My mantra is "do your job, then let it go."

What's been the largest obstacle/struggle in your life? How did you overcome it?

Moving to New York has been my biggest struggle so far. Coming out of school I simply could not afford to move here right away. I took the plunge no recent graduate wants to take; I moved back in with my parents. After working multiple jobs in Wilmington, NC for the better part of a year, I finally had what I needed to move here and set up my life. Now that I am in the city, dancing with Eryc and doing what I love, I am happy I took the time to organize my post-college life.

If you didn't become a dancer, what job do you think would be working right now?
Aside from dance my next biggest passion is my bicycle - riding it, upgrading it, and maintaining it. If I had not become a dancer, I would probably be a bicycle mechanic right now.