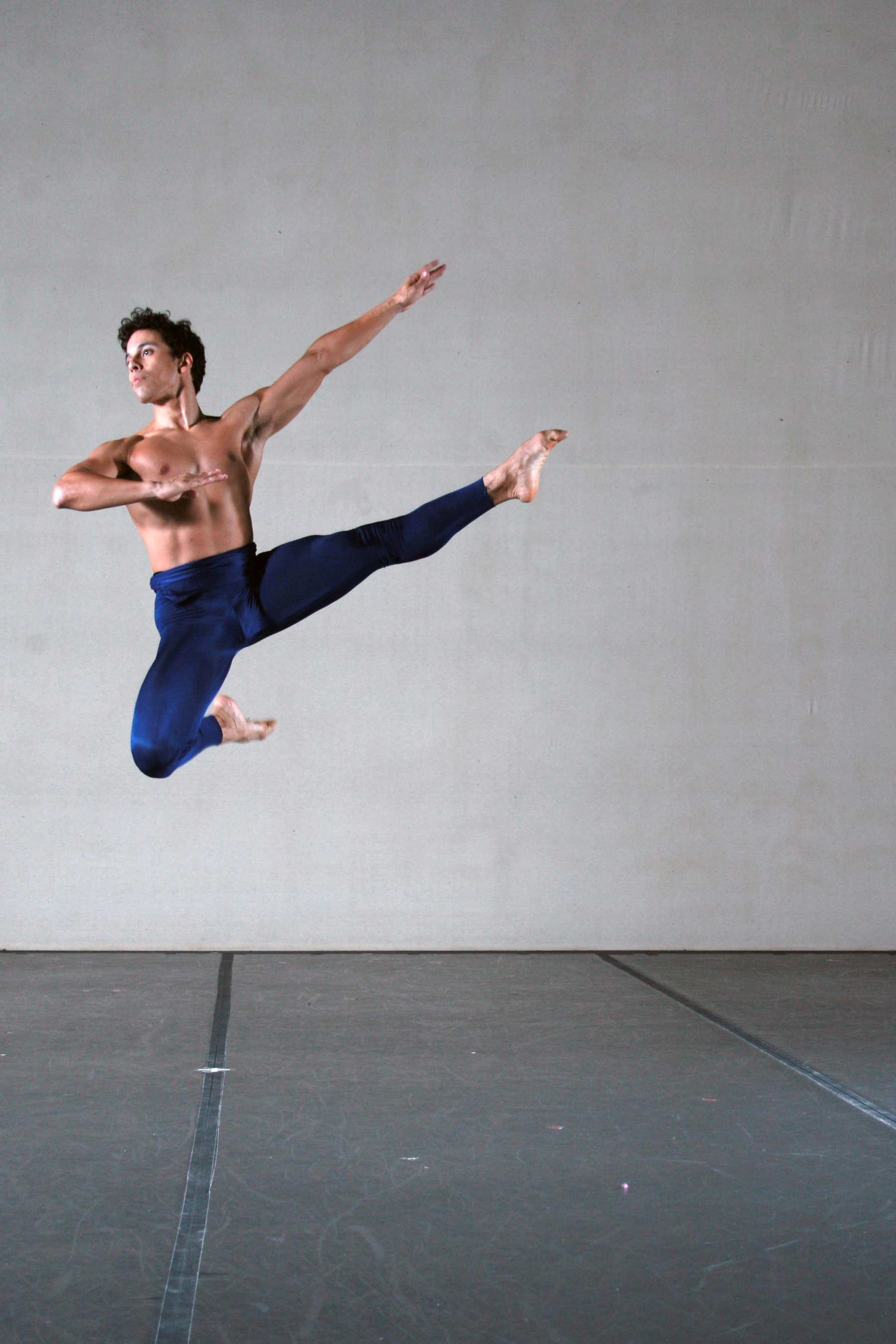 When did you start dancing?

I started in musical theater at 5 and then started taking ballet at 12 and haven't stopped since.

When did you join Eryc Taylor Dance?

I joined ETD this season.

What other companies have you worked with and where have you toured?

Mark Dendy Projects, Gaspard&Dancers, Ben Munisteri Projects, and produce my own work with ChrisBellDances i have toured around the US California, Texas, Flordia, North Carolina, Pennsylvania, Ohio, Canada, Japan.

What destinations would you love to tour to?

China, Brazil, Scandinavia, Australia, New Zealand.

Describe your style of dance and the choreographers that have impacted the most.

Everything is a reaction to what came before it so a strong understanding of the past helps when moving toward the future. I would like to think that my style is most greatly influenced by the fundamentals from my background in Ballet, Graham, Cunningham and Limon. But I also Love working with Post Modern ideas of movement and craft. Mark Dendy has really influenced me, Paul Taylor I have loved forever, Rosie Herrera is amazing, Martha Graham is a goddess, Zvi Gotheiner teaches me new things about movement every time I take his class and the list goes on.

What public figure has had the biggest influence on you and why?

I love what Paul Taylor has done for modern dance and I very much respect his desire to not only preserve his substantial achievements but also the achievements of other important choreographers and influential works. I also appreciate the life and legacy of Harvey Milk as an early voice and a rallying cry for future generations of LGBT advocates. And the fire and spit of Larry Kramer for saying what needed to be said in a time of crisis. We need more people like that.

Do you have a quote or mantra that you live by?

"Do Good."

What's been the largest obstacle/struggle in your life? How did you overcome it?

Moving to Cleveland to work on my MFA was a difficult experience. It was the first time I moved out of the state of Texas by myself. and seeing that I could do that and survive while studying at
Case Western Reserve gave me the confidence to try it out in NYC after I graduated.

If you didn't become a dancer, what job do you think would be working right now?

I have a degree in Geology as well so it would probably be something in Oil and Gas.